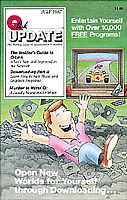 July 1987: This issue contained an article on downloading any of more than 10,000 free programs.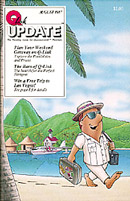 August 1987: This issue featured an article on Q-Link's online bars and coffee shops… chat rooms.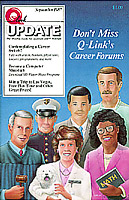 September 1987: This issue featured articles on Q-Link's music service and career forums.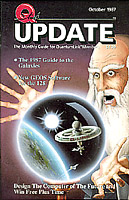 October 1987:

This issue won a national newsletter award. It also contained the following excerp…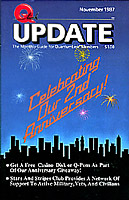 November 1987: This 2nd Anniversary issue featured a story about the Stars & Stripes Club.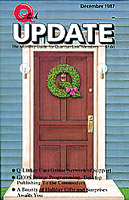 December 1987: This issue featured an article on how some disabled persons used Q-Link.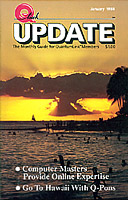 January 1988: This issue featured the first stock photographic cover and an article on online experts.
"You may not realize it, but future generations will consider you a pioneer. How you use Q-Link today has great impact on how future generations will use and view online computer communications."